Day 1: The Americano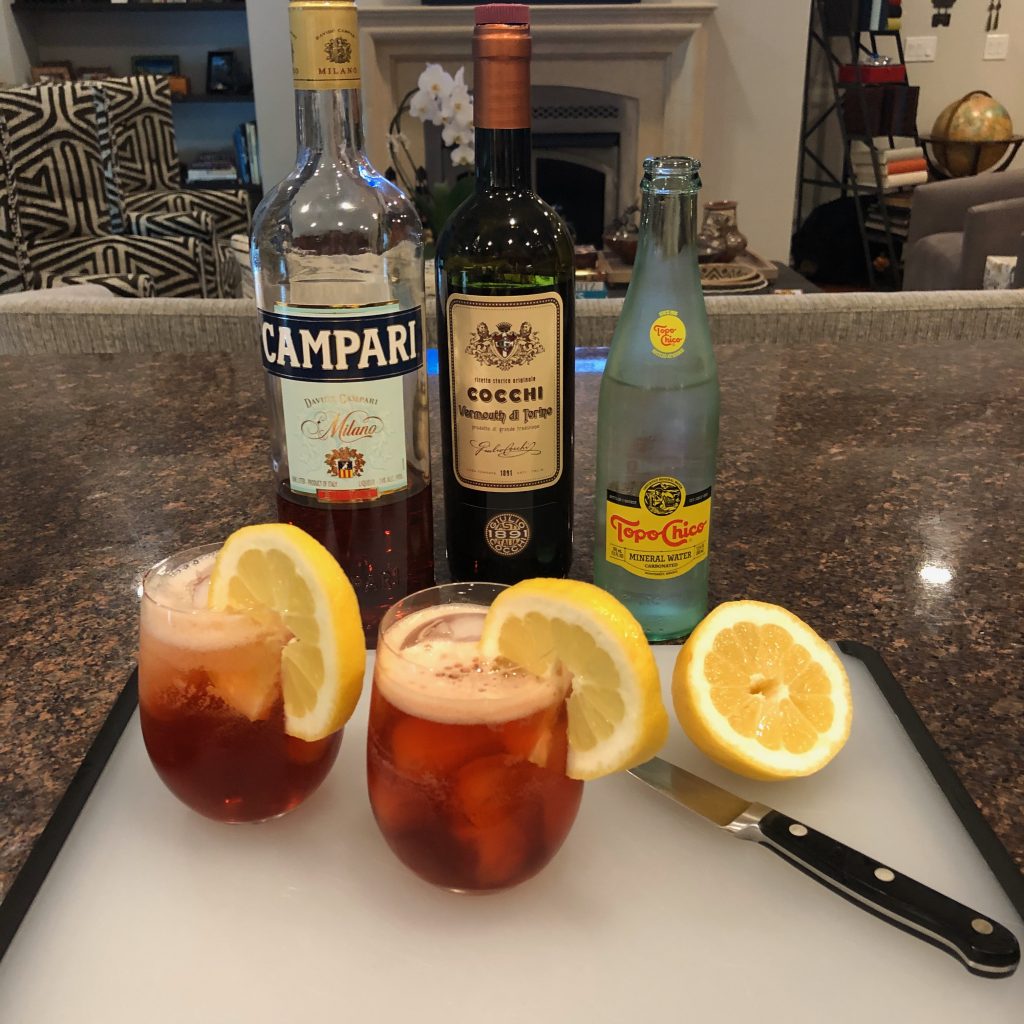 It's the drink that kicked off this wild adventure! Andy opened the liquor cabinet and his eyes landed on the bottle of Campari. While Campari and soda is a classic, we wanted more oomph for our first sip, so he took to Google and landed on the Americano.
How to make for yourself:
1½ ounces Campari
1½ ounces Cocchi sweet vermouth
Topo Chico mineral water
Mix Campari and sweet vermouth over ice in a highball glass and top off with the Topo Chico. Voila! Simple and easy.