A Zoom with two friends from Boston, one being the famous Etiquetteer, and the other being from the UK. Andy felt that it would be appropriate to have a British cocktail and turned to Google, only to discover that one of his favorites—the Sidecar—has British roots!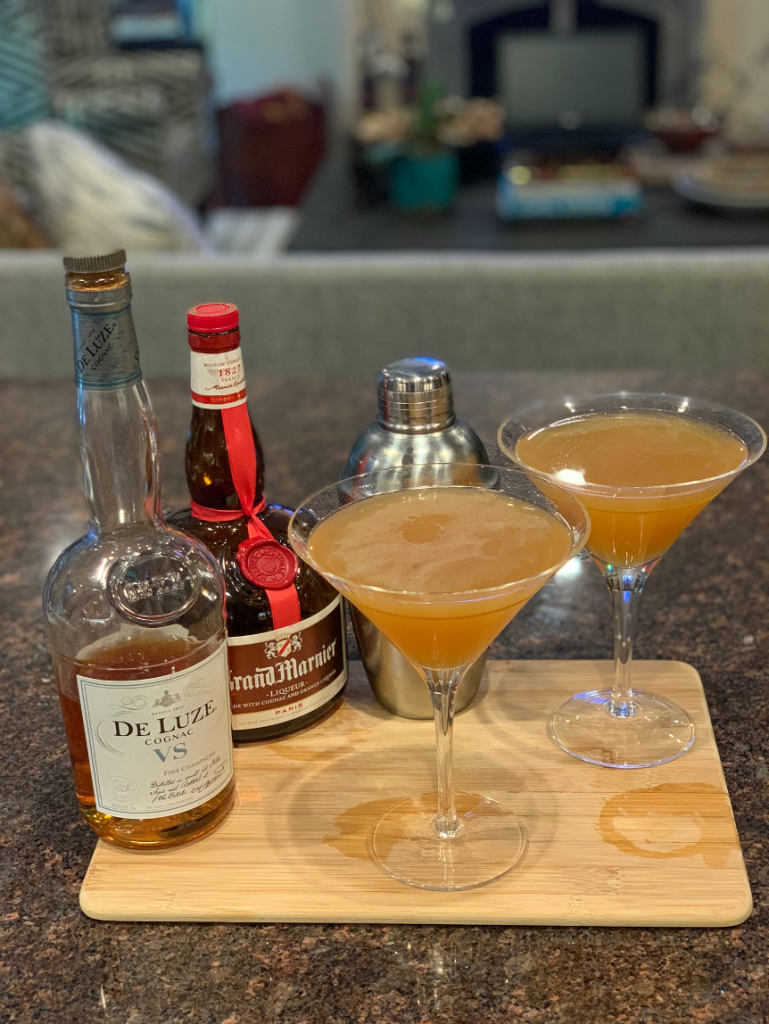 A cocktail book published in 1922 attributes the cocktail to a celebrated bartender who worked at London's Buck's Club. The drink is traditionally served with a sugar rim, but we prefer it without … however feel free to do whatever you would like!
The ingredients:
1 ½ ounces De Luze VS cognac
½ ounce Grand Marnier
½ ounce fresh lemon juice
How to make:
Combine all ingredients in a cocktail shaker with ice and shake well. Strain into a chilled coupe glass. Optional: sugar rim.