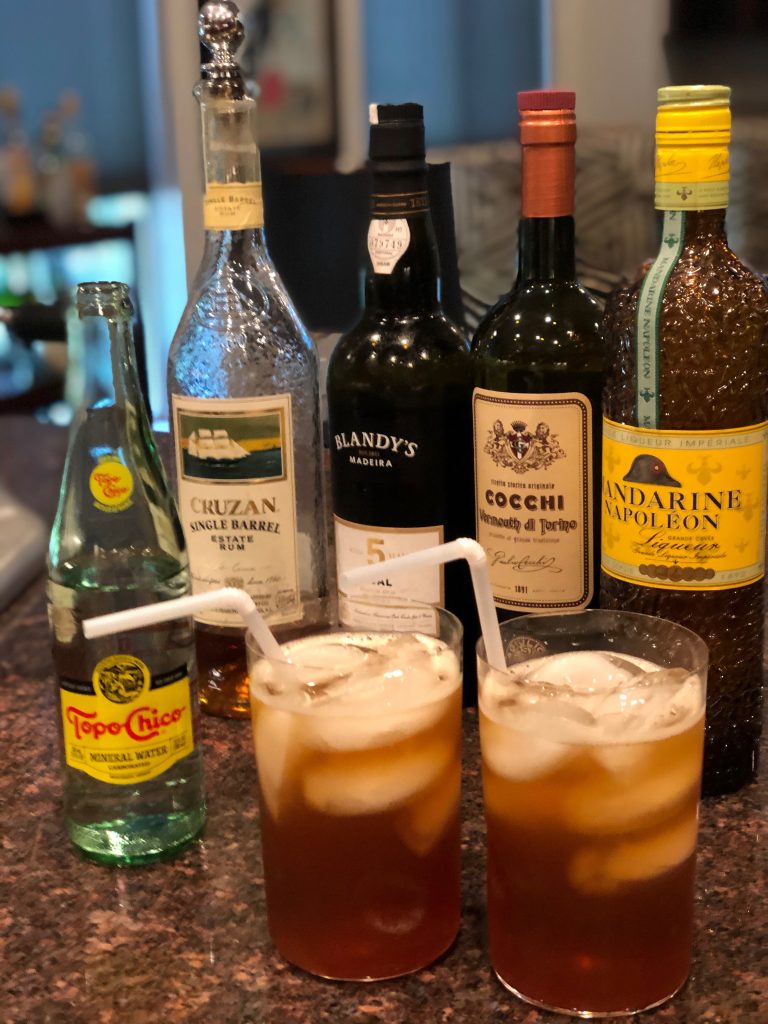 On this particular night, we had a Madeira Zoom challenge with our Pennsylvania friends whose power was officially back on after crazy storms knocked it out! Jeremy decided to create The Trans-Atlantic to use up a few nearly empty bottles in our house.
He used: Blandy's Bual Madeira 5yr, Cruzan Dark Rum, Cocchi Sweet Vermouth, Mandarine Nalpoléon liqueur, Lemon Juice and a splash of Topo Chico. And let's just say—it's both easy to make and incredibly delicious.
What you need:
2 oz. Blandy's Bual Madeira 5yr
1 oz. Cruzan dark rum
1 oz. Cocchi sweet vermouth
0.5 oz. Mandarine Nalpoléon liqueur
0.25 oz. lemon juice
Splash of Topo Chico
How to prepare:
Add all the ingredients into a mixing glass and stir well. Enjoy. See? It's really that easy.
Buy our cocktail book! "Cocktail Hour Meets … A Pandemic" is available for purchase at all major retailers.
Amazon: https://amzn.to/2E45GXp
Barnes and Noble: https://bit.ly/2DAlC3w